YOUR PREFERRED RESIDENTIAL & COMMERCIAL PLUMBING CONTRACTORS
Ex-Stink is dedicated to delivering exceptional services that prioritize loyalty, respect, and quality while offering competitive prices. Our skilled team of plumbers is committed to understanding your unique needs and providing tailored solutions that exceed your expectations.
Whether it's a residential plumbing repair or a complex commercial installation, we approach every project with the utmost professionalism and attention to detail.
We believe in building long-lasting relationships with our clients. Our commitment to quality craftsmanship ensures that every job is completed to the highest standards, leaving you with reliable and durable plumbing systems. Moreover, we understand the importance of affordability, and we strive to provide fair and transparent pricing without compromising on the quality of our work.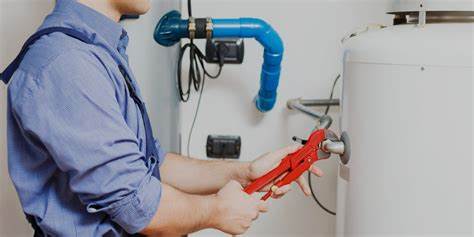 Ex-Stink is a trusted plumbing company founded in Fox Lake, IL, since 1981. Our licensed, bonded, and insured contractors are well-equipped to handle plumbing problems of all kinds and sizes. Rest easy knowing we offer rapid responses to many different issues and offer emergency services 24 hours a day, 7 days a week.
As a family-owned, family-oriented company, we know how crucial it is to treat unsanitary plumbing problems as quickly as possible. It's one of the reasons we're committed to resolving your plumbing problems quickly, affordably, and most of all effectively. Enjoy peace of mind knowing we bring more than three decades of experience to each project we undertake, making us great sources for plumbing advice and solutions.