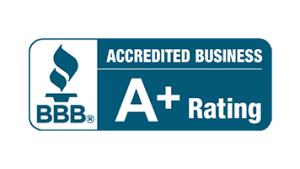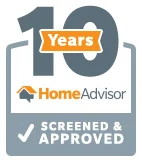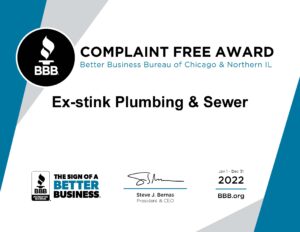 Not sure whether Ex-Stink Plumbing and Sewer is right for your plumbing needs? Find out what past clients of ours are saying about their experience with our team! We take pride in our commitment to customer satisfaction, and it shows – read on to find out why locals love our plumbing contractor:
"Harold provided me with a very thorough plumbing and sewage inspection on an older home I am purchasing. Very knowledgeable and took the time to explain what he saw and provide his opinions regarding potential issues, solutions, cost estimates, etc. I will absolutely be working with Harold in the future."
- Justin V.
"Dave Fisher and Cole saved the day! We had a sewage backup for 5 days with 2 other plumbers unable to solve and resolve the issue. The initial basement flood was horrible enough but on the morning of the fifth day without water (no toilet use, shower, laundry, etc) we had rain. This caused a MAJOR flood with several inches of water pouring into the basement for several hours. Mike and Cole showed up like super heroes. They were calm, cool, professional and efficient. They actually seemed to care about us and how upset we were. They needed to collaborate with The Village of Glencoe before proceeding with their plan. By this time,. It was already late afternoon. I spoke with Dave and he was a gentleman. He calmly told me he would come back to save us but needed to arrange child care. Sure enough, Dave and Cole showed up and resolved the problem. I am beyond grateful for their knowledge, service, and dedication. He knew my husband is not well and took that into account. Thank You Dave, Cole and X Stink Plumbing for superb work and for caring about us. We are forever grateful."
- Deborah D.
"Exceptional same day problem solvers! Dan replaced an expansion tank on hot water heater that occasionally leaked hot water out of the relief valve. Superb customer service! Thank you so much! Will recommend this company to anyone looking for quality-customer-service."
- BettyAnn
"Fast response, great customer service, quality work, reasonable prices. I'll be using Ex Stink for many more years! Thank you."
- Jordan F.
"Frank was absolutely great. Very knowledgeable and highly professional. Completed job on time, with care and efficiency. Five stars for sure ."
- Don P.
"Frank - did an Amazing job ! Really stayed to make sure the problem was actually fixed! We really appreciated his expertise and attention to detail. Prices were very reasonable.."
- Andrew L.
"Dave Fisher and his business partner Cole were able to rectify an EXTREMELY harrowing, profoundly mentally traumatic issue in which our family suffered an absolutely disastrous basement flooding, the worst calamity since our move to Glencoe 18 years ago. We were initially referred to "mere mortal" plumbing contractors (contractorS PLURAL) who came highly recommended but, their initial attempts woefully failed to identify the source of the issue. BOTTOM LINE: Before we were fortunate enough to have found Dave and Cole, and their company Ex-Stink Plumbing, Sewer, and Drainage, we were unable to use our bathrooms, sinks, dishwasher, or washing machine for just about a week; whereas a collective passel of others abjectly failed to right this extremely merciless-on-the-soul issue, this company's capabilities allowed our family to literally breathe-- to finally be able to place this tragedy behind us...to finally move on, as we were unable to move a step in any direction-- both literally and figuratively-- until this very definitive step had been remedied. Whereas several collective attempts from other companies failed over the course of several days, this company slickly advanced this seemingly insurmountable nightmare beyond its misery point, and abated our family's veritable suffering, WITHIN AN HOUR AND A HALF of intervention. There is not an ounce of embellishment nor a drop of exaggeration above: Dave, Cole, and their company literally put an end to a near-week of suffering. Had we simply contacted them initially, we could have potentially avoided the misery, the expense and-- worst of all- the necessity to now re-construct our entire basement. To anybody reading this: I am a stickler about perfection, hence I would not be engaging in the hyperbole nor would I be advocating this company's unsurpassed capabilities unless my comments were downright accurate as can be. Please know, that after they had so professionally and competently completed their tasks, my wife and I were nearly in tears of gratefulness, thanking them for all they had done. Needless to say, their response was a to-be-expected and humble "you're welcome... we're so happy to have put your misery to an end ... thank you for choosing our company." These last comments say it all-- this is a wonderful group of people, who very thankfully know their stuff. We could not be more grateful for a job done SUPERBLY.
Dave and Cole: Thank You Sincerely, one more time."
- Michael D.
"Dan came out to fix a water heater issue we were having with our tankless heater that other plumbers could not solve. Not only was he an expert in how to fix our water heater, he was actually 10 min early for our appointment which was refreshing. I highly recommend Ex-Stink and Dan for all your water heater service needs.."
- Alex R.
Contact us today when you're looking for a professional plumbing contractor. We proudly serve residents of Lake County and McHenry County, Illinois, along with the North Shore.